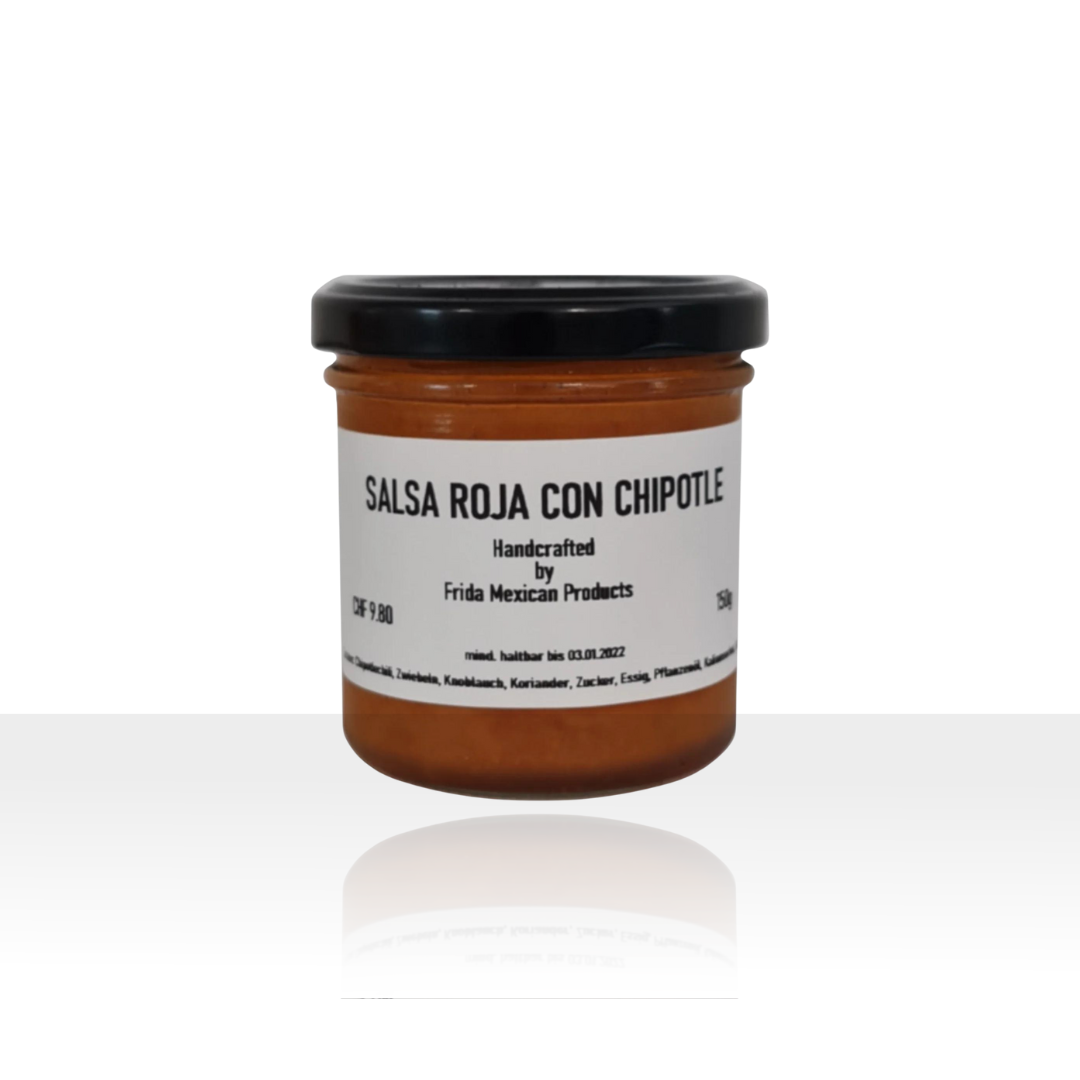 Frida's Salsa Roja con Chile Chipotle 150g
Regular price
Sale price
SFr. 9.80
Tax included.
Shipping
calculated at checkout.
Chipotle chilis are medium spicy and sure considered a favorite. Ripe jalapeño chilies are moved to a closed smoking chamber and spread on metal grills. Every few hours the jalapeños are stirred to mix them up. They are smoked for several days, until most of the moisture is removed and the distinctive smoky flavor is reached. Our salsa chipotle is medium spicy and will enchant you with its smooth and creamy texture. It's best combined with red meats, chicken or veggies. Because of its medium spice, you can even use it as a dip with some nice quality chips.
Ingredients: Tomatoes, Vegetable oil, Chipotle chili, Onion, Cilantro, Sugar, Vinegar, Salt, Potassium sorbate.
Suggestions to combine with:
• Totopos (Nacho chips)